Your Future  
When we are confident and embody self-confidence, we are able to attract anything we want to experience in life. Happiness is the main ingredient to a fulfilling life. Life is about feeling at peace and  having fun. And happiness is about doing what makes your heart sing.
Self-confidence is a mixture of being released from the past that shaped you, feeling free of judgment towards yourself what leads to acceptance for who you are, and feeling worthiness. From this point you are heading to your goals with ease and grace and above all, with fun and joy.
"It's not the destination, It's the journey" – Ralph Waldo Emerson
With my tools and techniques dreams are more tangible than they have ever been. And is available to you! It is possible with superconscious guided meditation (Quantum Life Technique), by using the higher brain energies, to tap into the field of endless possibilities and find your true purpose in your most abundant form and fullest potential.
And then help you to align your thoughts, beliefs, emotions and actions so you can draw your future towards you.
Wether you find yourself unsure about your personal life, business /career and relationships, this is a wonderful way to get clarity, purpose and create your desired life.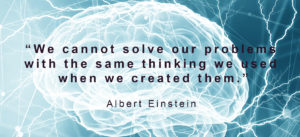 Quantum Life Technique is a pioneering modality derived from the theory of Quantum Physics, latest research in Neuroscience and principles of Neuroplasticity. It comprises of Subconscious and Superconscious Guided Meditation as well as Visioning, Visualisation, NLP, and Positive Psychology. My friend and colleague Beejal Coulson is the Creator / Founder of Quantum Life Technique.
QLT reveals to your your highest future life potentials and helps you to align your thoughts, beliefs emotions and actions so you can draw in your future towards you.